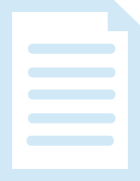 The present report is a review of implementation of the Beijing Declaration and Platform for Action, the outcomes of the twenty-third special session of the General Assembly and its contribution to shaping a gender perspective towards the full realization of the Millennium Development Goals, as mandated in Economic and Social Council resolution 2009/15.
Proceedings of the United Nations Educational Scientific and Cultural Organization (UNESCO) Future Forum on Gender Equality: "The Missing Link? Rethinking the Internationally Agreed Development Goals beyond 2015", held from 9 to 11 September 2010 in Athens.
The report marks the fifteenth anniversary of the Fourth World Conference on Women. Shortly after this landmark conference in 1995, the international community pledged to eliminate gender disparities in education by 2015 as part of the Millennium Development Goals (MDGs). The report presents the latest available data to analyse national progress and pitfalls in offering every child and young person equal access to education regardless of their sex.