The Commission on Information and Accountability for Women's and Children's Health presented an advance copy of its final report, "Keeping Promises, Measuring Results". The report recommends a 10-point accountability framework to increase the likelihood that the USD $40 billion pledges made towards the Strategy for Women's and Children's Health are honoured and spent in the most effective way to save lives.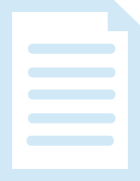 The present report is a review of implementation of the Beijing Declaration and Platform for Action, the outcomes of the twenty-third special session of the General Assembly and its contribution to shaping a gender perspective towards the full realization of the Millennium Development Goals, as mandated in Economic and Social Council resolution 2009/15.
Millennium Development Goal (MDG) 5, Target 5A calls for the reduction of maternal mortality ratio by three-quarters between 1990 and 2015. As part of on-going efforts,  World Health Organization (WHO), UNICEF, United Nations Population Fund (UNFPA) and the World Bank revised and improved earlier methods to estimate maternal mortality in 1990, 1995, 2000, 2005, and 2008; and developed methodology to present trends in maternal mortality from 1990 to 2008 at country, regional, and levels.