This guidance document provides step-by-step guidance on how to integrate human rights and gender equality dimensions throughout an evaluation process. This handbook integrates guidance on the two concepts of "human rights" and "gender equality" to take advantage of the synergies and overlap between these mutually reinforcing concepts, including the understanding that while gender equality is a human right, it is also a dimension of development in its own right.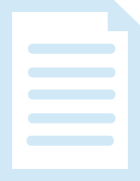 Over the past decade, the issue of honour-related violence has entered media and policy debates in immigrant-receiving countries like the Netherlands, Germany, Britain and Canada. In some of these countries, media debate has instigated policy debate. This paper analyses how media, parliaments and other State institutions, and non-governmental organizations (NGOs) conceptualize honour killing and honour-related violence in order to uncover how such conceptualizations inform policy responses.
Conceptual and practical information on engaging men and boys in romoting gender equality and health are presented. Specific topics include sexual and reproductive health; maternal, newborn and child health; fatherhood; HIV and AIDS prevention, care and support; and prevention of gender-based violence.