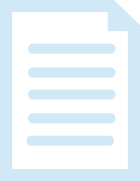 Pursuant to General Assembly resolution 68/140, the present report provides information on the status of women in the United Nations system during  the reporting period from 31 December 2011 to 31 December 2013, including progress made and obstacles encountered in achieving gender balance and up-to-date statistics and recommendations for accelerating progress.
This collaborative working paper discusses hidden dimensions of urban poverty, and the different ways in which they impact men and women. This gender perspective supports a broader understanding of urban poverty that stretches beyond income to include domestic and care responsibilities, dependency and powerlessness.
By 2030, towns and cities will be home to almost 5 billion people. The urban population of Africa and Asia will double in less than a generation. This unprecedented shift could enhance development and promote sustainability – or it could deepen poverty and accelerate environmental degradation. Women's empowerment and well-being are the pillars of sustainable cities.