A guidance note for gender mainstreaming in the work of the United Nations Office on Drugs and Crime (UNODC) has been prepared for staff members.
This publication is intended for Food and Agriculture Organization (FAO) and Self Employed Women's Association (SEWA) staff and other development practitioners. The publication records experiences gained and good practices identified by participants, and summarizes the lessons learned by drawing on the experiences of smallholder female farmers in India. The publication also documents the models that make SEWA of India an exemplary organization in addressing grass-roots issues using a needs-based, capacity-development approach.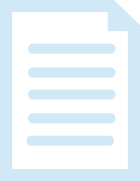 The present report responds to General Assembly resolution 60/140. It reviews steps taken by the Assembly during its sixtieth session to promote the achievement of gender equality through the gender mainstreaming strategy, by assessing the extent to which resolutions have taken into account gender perspectives and made specific recommendations for action. The report reviews from a gender perspective the resolutions submitted by the committees of the Assembly as well as outcomes of major events, including the 2005 World Summit, the second phase of the World Summit on the Information Society, and the High-Level Meeting on HIV/AIDS. It further reviews the extent to which selected documentation, submitted as reports and notes of the Secretary-General, has supported attention to gender perspectives in the deliberations and outcomes of the Assembly.