The Rural Poverty Report 2011 provides a coherent and comprehensive look at rural poverty, its consequences and the prospects for eradicating it. The report contains updated estimates by International Fund for Agricultural Development (IFAD) regarding how many rural poor people there are in the developing world, poverty rates in rural areas, and the percentage of poor people residing in rural areas.
This report is the result of a collaborative effort of the Food and Agriculture Organization (FAO), International Fund for Agricultural Development (IFAD) and the International Labour Organization (ILO) team working on the Gender Dimension of Rural Employment. It discusses key issues related to gender equality and rural employment in the context of poverty reduction. It presents various policy responses, empirical data and good practices.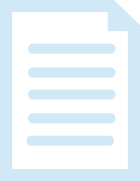 The present report responds to General Assembly resolution 60/140. It reviews steps taken by the Assembly during its sixtieth session to promote the achievement of gender equality through the gender mainstreaming strategy, by assessing the extent to which resolutions have taken into account gender perspectives and made specific recommendations for action. The report reviews from a gender perspective the resolutions submitted by the committees of the Assembly as well as outcomes of major events, including the 2005 World Summit, the second phase of the World Summit on the Information Society, and the High-Level Meeting on HIV/AIDS. It further reviews the extent to which selected documentation, submitted as reports and notes of the Secretary-General, has supported attention to gender perspectives in the deliberations and outcomes of the Assembly.