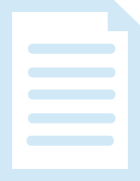 In resolution 63/155 on intensification of efforts to eliminate all forms of violence against women, the General Assembly recognized that violence against women was rooted in unequal power relations between men and women and constituted an impediment to the ability of women to make use of their capabilities. This report contains information provided by Member States on their follow-up activities to implement this resolution.
This is the second volume in a series that documents best practices in preventing and responding to violence against women. These eight case studies feature initiatives from Algeria, Guatemala, Honduras, India, Indonesia, Nepal, Sri Lanka and Zimbabwe, implemented by governments and other partners with support from the United Nations Population Fund (UNFPA).
This volume documents United Nations Population Fund (UNFPA)'s experience addressing many forms of violence against women. Intended primarily for development practitioners and others seeking to change attitudes and practices, it offers lessons that can help scale-up responses. Projects in Bangladesh, Colombia, Ghana, Kenya, Mauritania, Mexico, Morocco, Romania, Sierra Leone and Turkey are discussed.