The Commission on Information and Accountability for Women's and Children's Health presented an advance copy of its final report, "Keeping Promises, Measuring Results". The report recommends a 10-point accountability framework to increase the likelihood that the USD $40 billion pledges made towards the Strategy for Women's and Children's Health are honoured and spent in the most effective way to save lives.
Conceptual and practical information on engaging men and boys in romoting gender equality and health are presented. Specific topics include sexual and reproductive health; maternal, newborn and child health; fatherhood; HIV and AIDS prevention, care and support; and prevention of gender-based violence.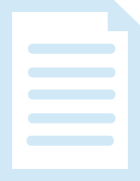 The United Nations system-wide policy on gender equality and the empowerment of women.