This report encourages the reader to take into account the complexities of the trade and gender link and its numerous, and sometimes hidden, connections with the micro and macro components of economic and development processes. The research also highlights that Uruguay's legal framework as well as social norms and stereotypes contribute to the role that women play in the labour market and society.
This paper presents summaries of the seven country case studies undertaken by UNCTAD during the period 2010-2014 on the topic of trade liberalization from a gender perspective. The case studies are on Rwanda, The Gambia, Lesotho, Cape Verde, Angola, Bhutan and Uruguay. The studies are part of UNCTAD's activities on trade, gender, and development carried out by the organization in accordance with its mandate.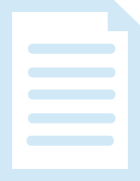 Case studies from Ethiopia, Malawi, Nepal, and Rwanda: The case studies highlight policy innovations to improve and accelerate access to sexual and reproductive health, improved outcomes, and continuing actions to achieve universal access.