This report distills vast data and hundreds of studies to shed new light on constraints facing women and girls worldwide, from epidemic levels of gender-based violence to biased laws and norms that prevent them from owning property, working, and making decisions about their own lives. It highlights promising reforms and interventions from around the world and charts an urgent agenda for governments, civil society, development agencies and other stakeholders.
In this study on gender equality, researchers asked 4,000 people in 20 countries to describe the gender norms in their communities and the influence those norms have on their lives and their every-day decisions. The researchers spoke with men and women, youth and adults, living in villages and cities in developing countries, as well as higher income countries.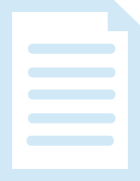 Over the past decade, the issue of honour-related violence has entered media and policy debates in immigrant-receiving countries like the Netherlands, Germany, Britain and Canada. In some of these countries, media debate has instigated policy debate. This paper analyses how media, parliaments and other State institutions, and non-governmental organizations (NGOs) conceptualize honour killing and honour-related violence in order to uncover how such conceptualizations inform policy responses.