This report studies the role that Information and Communications Technologies (ICTs) and the Internet can play in advancing gender equality agendas, including equal access to new technologies by women and girls.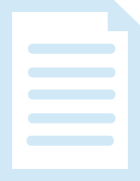 Women and men tend to take different career paths and the research field is no exception. Overall, women account for a minority of the world's researchers. Despite the growing demand for cross-nationally comparable statistics on women in science, national data and their use in policymaking often remain limited. This document presents and regional profiles pinpointing where women thrive in this sector and where they are under-represented.
This e-Primer looks at information and communications technology (ICT) for development through a gender lens. It provides a gender perspectives to issues of ICT policies; access and control; education, training and skill development; and content development, and introduces a framework to integrate gender in ICT for development and empower women.