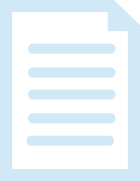 The report sets out a universal agenda to eradicate extreme poverty by 2030, and deliver on the promise of sustainable development. The high-level panel on the Post-2015 Development Agenda was co-chaired by Indonesian President Susilo Bambang Yudhoyono, Liberian President Ellen Johnson Sirleaf and United Kingdom Prime Minister David Cameron.
The guidelines aim to support a more integrated response by military peacekeepers, other peacekeeping mission components, UN entities and nongovernmental organizations working to implement Security Council mandates on women, peace and security.
The aim of this document is to identify the sexual violence elements of the jurisprudence of the International Criminal Tribunal for the former Yugoslavia (ICTY), the International Criminal Tribunal for Rwanda (ICTR), and the Special Court for Sierra Leone (SCSL). It offers a comprehensive overview of the various ways that sexual violence in armed conflict can be interpreted and addressed under international law.