The document discusses the two major challenges to development in Latin America and the Caribbean today: to achieve greater equality and to make development sustainable for future generations.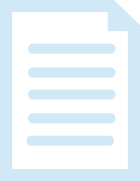 The publication analyses the progress of gender equality in the region 15 years after the approval of the Beijing Platform for Action, 10 years after the drafting of the Millennium Development Goals and three years after the adoption of the Quito Consensus at the tenth session of the Regional Conference on Women in Latin America and the Caribbean, held in 2007.
This publication is the result of extensive consultations and a response to the call for clear policy and practical guidance for mainstreaming gender perspectives into disaster risk reduction. It offers much-needed policy and practical guidelines for national and local governments to further implement the Hyogo Framework for Action.