This report distills vast data and hundreds of studies to shed new light on constraints facing women and girls worldwide, from epidemic levels of gender-based violence to biased laws and norms that prevent them from owning property, working, and making decisions about their own lives. It highlights promising reforms and interventions from around the world and charts an urgent agenda for governments, civil society, development agencies and other stakeholders.
The World Development Report 2012: Gender Equality and Development argues that closing these gaps is a core development objective in its own right. It is also smart economics. Greater gender equality can enhance productivity, improve development outcomes for the next generation, and make institutions more representative. The authors use a conceptual framework to examine progress to date, and then recommend policy actions.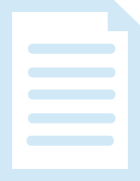 The publication analyses the progress of gender equality in the region 15 years after the approval of the Beijing Platform for Action, 10 years after the drafting of the Millennium Development Goals and three years after the adoption of the Quito Consensus at the tenth session of the Regional Conference on Women in Latin America and the Caribbean, held in 2007.