The purpose of this policy brief is to offer stakeholders some suggestions on elements and data that may help them to assess whether they are implementing the new sustainable development framework in a gender-sensitive manner.
The aim of this policy brief is to highlight some linkages between gender and economics, especially trade, in the context of the post-2015 development agenda and propose future targets and indicators for the areas covered by Goals 3 and 8. Indeed, only if women are economically empowered can they benefit from the opportunities arising from expanded trade. In turn, trade can play its role of "enabler" of development if flanking economic and social policies are in place.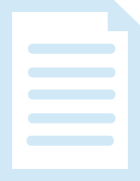 Women and men tend to take different career paths and the research field is no exception. Overall, women account for a minority of the world's researchers. Despite the growing demand for cross-nationally comparable statistics on women in science, national data and their use in policymaking often remain limited. This document presents and regional profiles pinpointing where women thrive in this sector and where they are under-represented.