This paper presents summaries of the seven country case studies undertaken by UNCTAD during the period 2010-2014 on the topic of trade liberalization from a gender perspective. The case studies are on Rwanda, The Gambia, Lesotho, Cape Verde, Angola, Bhutan and Uruguay. The studies are part of UNCTAD's activities on trade, gender, and development carried out by the organization in accordance with its mandate.
United Nations Conference on Trade and Development (UNCTAD) aims to contribute to the analysis of the linkages between trade policy and gender equality, and to the related international debate, by looking at specific country experiences. This study is one in a series of case studies that are being conducted by UNCTAD in six developing countries, namely Angola, Bhutan, Cabo Verde, Lesotho, Rwanda and Uruguay.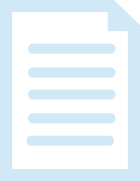 Over the past decade, the issue of honour-related violence has entered media and policy debates in immigrant-receiving countries like the Netherlands, Germany, Britain and Canada. In some of these countries, media debate has instigated policy debate. This paper analyses how media, parliaments and other State institutions, and non-governmental organizations (NGOs) conceptualize honour killing and honour-related violence in order to uncover how such conceptualizations inform policy responses.