The study offers the latest and regional information and projections on several indicators of the labour market, including employment, unemployment, working poverty, gender gaps and vulnerable employment.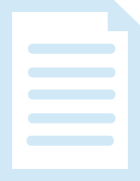 This report examines the conditions of women's engagement in the labour market, by estimating and analysing five key gaps, or gender differentials, between women and men which disadvantage women: unemployment, employment, labour force participation, vulnerability, and sectoral and occupational segregation.
The State of Food and Agriculture 2010–11 makes the "business case" for addressing gender issues in agriculture and rural employment. The agriculture sector is underperforming in many developing countries, in part because women do not have equal access to the resources and opportunities they need to be more productive. Promoting gender equality is not only good for women; it is also good for agricultural development.