The study offers the latest and regional information and projections on several indicators of the labour market, including employment, unemployment, working poverty, gender gaps and vulnerable employment.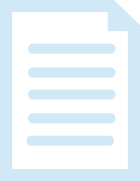 This report examines the conditions of women's engagement in the labour market, by estimating and analysing five key gaps, or gender differentials, between women and men which disadvantage women: unemployment, employment, labour force participation, vulnerability, and sectoral and occupational segregation.
The Rural Poverty Report 2011 provides a coherent and comprehensive look at rural poverty, its consequences and the prospects for eradicating it. The report contains updated estimates by International Fund for Agricultural Development (IFAD) regarding how many rural poor people there are in the developing world, poverty rates in rural areas, and the percentage of poor people residing in rural areas.