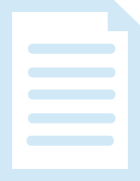 The 2013/4 Education for All Monitoring Report shows why education is pivotal for development in a rapidly changing world. It explains how investing wisely in teachers, and other reforms aimed at strengthening equitable learning, transform the long-term prospects of people and societies.
The Education Digest presents the latest education statistics worldwide.
The report marks the fifteenth anniversary of the Fourth World Conference on Women. Shortly after this landmark conference in 1995, the international community pledged to eliminate gender disparities in education by 2015 as part of the Millennium Development Goals (MDGs). The report presents the latest available data to analyse national progress and pitfalls in offering every child and young person equal access to education regardless of their sex.