This publication documents grass-roots women's perceptions and experiences of corruption in developing countries and bring this to important discourses regarding anti-corruption, gender equality and women's empowerment. This study brings attention to the lack of research on the gendered impact of corruption on poor communities, provides some initial insights from grass-roots women and contribute to anti-corruption programming by prioritizing grass-roots women's voices.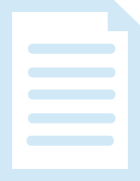 The publication analyses the progress of gender equality in the region 15 years after the approval of the Beijing Platform for Action, 10 years after the drafting of the Millennium Development Goals and three years after the adoption of the Quito Consensus at the tenth session of the Regional Conference on Women in Latin America and the Caribbean, held in 2007.
This publication explains the importance of including a gender perspective in emergency operations and assisting emergency specialists in gender-sensitive planning.