This publication summarises the unique experience of the community listeners' clubs set up in Niger and the Democratic Republic of Congo by the Food and Agriculture Organization (FAO)-Dimitra and its partners. These action-based information and communication processes have proved so successful that Dimitra decided to share the experience.
This report examines a number of success stories in the fight against HIV. Examples come from countries such as Zimbabwe, Myanmar, Nigeria and the Caribbean region.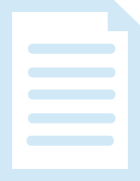 Case studies from Ethiopia, Malawi, Nepal, and Rwanda: The case studies highlight policy innovations to improve and accelerate access to sexual and reproductive health, improved outcomes, and continuing actions to achieve universal access.