This report examines how agricultural investments in Ghana affect economic opportunities for women, as compared to men. It draws on a case study of the Integrated Tamale Food Company and provides recommendations for investors and policymakers.
This report examines a number of success stories in the fight against HIV. Examples come from countries such as Zimbabwe, Myanmar, Nigeria and the Caribbean region.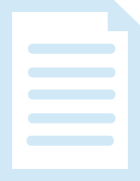 Case studies from Ethiopia, Malawi, Nepal, and Rwanda: The case studies highlight policy innovations to improve and accelerate access to sexual and reproductive health, improved outcomes, and continuing actions to achieve universal access.