This note aims to provide policy and operational guidance for United Nations engagement in the area of reparations for victims of conflict-related sexual violence, including activities to advocate for and/or support the design, implementation, monitoring and evaluation of reparation programmes and initiatives directed at victims of conflict-related sexual violence. The note is intended to complement other relevant UN tools and guidance notes, in particular the notes on the UN approach to rule of law assistance and to transitional justice.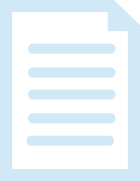 UN Women's Strategic Plan 2014-2017 and its annexes are presented to the Executive Board for endorsement.
This guidance document provides step-by-step guidance on how to integrate human rights and gender equality dimensions throughout an evaluation process. This handbook integrates guidance on the two concepts of "human rights" and "gender equality" to take advantage of the synergies and overlap between these mutually reinforcing concepts, including the understanding that while gender equality is a human right, it is also a dimension of development in its own right.