The Commission on Information and Accountability for Women's and Children's Health presented an advance copy of its final report, "Keeping Promises, Measuring Results". The report recommends a 10-point accountability framework to increase the likelihood that the USD $40 billion pledges made towards the Strategy for Women's and Children's Health are honoured and spent in the most effective way to save lives.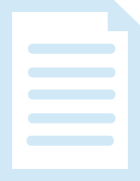 Case studies from Ethiopia, Malawi, Nepal, and Rwanda: The case studies highlight policy innovations to improve and accelerate access to sexual and reproductive health, improved outcomes, and continuing actions to achieve universal access.
This landmark World Health Organizatin (WHO) study analyses data from interviews with over 24,000 women in countries representing diverse cultural, geographical and urban/rural settings. The study uncovers the forms and patterns of violence against women across these locations and finds that violence from intimate male partners is a major contributor to women's ill-health.