The document discusses the two major challenges to development in Latin America and the Caribbean today: to achieve greater equality and to make development sustainable for future generations.
This collaborative working paper discusses hidden dimensions of urban poverty, and the different ways in which they impact men and women. This gender perspective supports a broader understanding of urban poverty that stretches beyond income to include domestic and care responsibilities, dependency and powerlessness.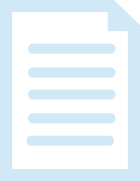 The publication analyses the progress of gender equality in the region 15 years after the approval of the Beijing Platform for Action, 10 years after the drafting of the Millennium Development Goals and three years after the adoption of the Quito Consensus at the tenth session of the Regional Conference on Women in Latin America and the Caribbean, held in 2007.