This paper presents summaries of the seven country case studies undertaken by UNCTAD during the period 2010-2014 on the topic of trade liberalization from a gender perspective. The case studies are on Rwanda, The Gambia, Lesotho, Cape Verde, Angola, Bhutan and Uruguay. The studies are part of UNCTAD's activities on trade, gender, and development carried out by the organization in accordance with its mandate.
The study, Who is Benefiting from Trade Liberalization in Rwanda? A Gender Perspective, attempts to assess the impacts of Rwanda's trade policies on women and examines their role the country's economy. The report found that Rwanda has acknowledged the importance of gender equality and women's empowerment as tools for development and has made remarkable advances in furthering the status of women and girls - especially in education and political participation.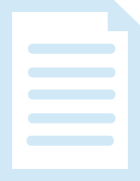 Case studies from Ethiopia, Malawi, Nepal, and Rwanda: The case studies highlight policy innovations to improve and accelerate access to sexual and reproductive health, improved outcomes, and continuing actions to achieve universal access.