This publication summarises the unique experience of the community listeners' clubs set up in Niger and the Democratic Republic of Congo by the Food and Agriculture Organization (FAO)-Dimitra and its partners. These action-based information and communication processes have proved so successful that Dimitra decided to share the experience.
The document is designed to promote the introduction of a gender perspective into communication for development initiatives in rural areas. The publication will be useful to all development practitioners, particularly rural communicators and staff of community radio stations.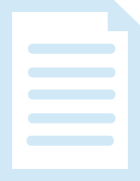 The document highlights the vital role of women in agriculture and rural development. It demonstrates that eliminating the gap between men and women in access to agricultural resources would raise yields on women's farms by 20-30 per cent and increase agricultural production in developing countries by 2.5-4 per cent, which could in turn reduce the number of undernourished people ly by 12-17 percent or 100-150 million people.