This study assesses the ways agricultural investments affect women and men in Zambia through two case studies, the Kaleya Smallholder Company Ltd and ETC Bio-Energy Ltd, to then provide recommendations for investors and policymakers.
This publication is intended for Food and Agriculture Organization (FAO) and Self Employed Women's Association (SEWA) staff and other development practitioners. The publication records experiences gained and good practices identified by participants, and summarizes the lessons learned by drawing on the experiences of smallholder female farmers in India. The publication also documents the models that make SEWA of India an exemplary organization in addressing grass-roots issues using a needs-based, capacity-development approach.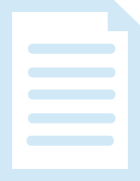 Over the past decade, the issue of honour-related violence has entered media and policy debates in immigrant-receiving countries like the Netherlands, Germany, Britain and Canada. In some of these countries, media debate has instigated policy debate. This paper analyses how media, parliaments and other State institutions, and non-governmental organizations (NGOs) conceptualize honour killing and honour-related violence in order to uncover how such conceptualizations inform policy responses.