This report studies the role that Information and Communications Technologies (ICTs) and the Internet can play in advancing gender equality agendas, including equal access to new technologies by women and girls.
This report is the result of a collaborative effort of the Food and Agriculture Organization (FAO), International Fund for Agricultural Development (IFAD) and the International Labour Organization (ILO) team working on the Gender Dimension of Rural Employment. It discusses key issues related to gender equality and rural employment in the context of poverty reduction. It presents various policy responses, empirical data and good practices.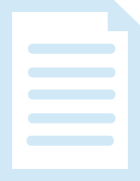 This publication focuses on the gender dimensions of the crisis. Its purpose is to discuss how and why the economic crisis will affect men's and women's employment and incomes differently and unequally, and to advocate that these are important considerations for successful national responses.