The document discusses the two major challenges to development in Latin America and the Caribbean today: to achieve greater equality and to make development sustainable for future generations.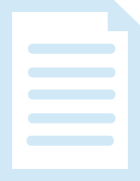 The document highlights the vital role of women in agriculture and rural development. It demonstrates that eliminating the gap between men and women in access to agricultural resources would raise yields on women's farms by 20-30 per cent and increase agricultural production in developing countries by 2.5-4 per cent, which could in turn reduce the number of undernourished people ly by 12-17 percent or 100-150 million people.
The aim of this document is to identify the sexual violence elements of the jurisprudence of the International Criminal Tribunal for the former Yugoslavia (ICTY), the International Criminal Tribunal for Rwanda (ICTR), and the Special Court for Sierra Leone (SCSL). It offers a comprehensive overview of the various ways that sexual violence in armed conflict can be interpreted and addressed under international law.