The manual is a reference to build United Nations Relief and Works Agency for Palestine Refugees (UNRWA) frontline staff capacity to address gender-based violence. It has eight units that define concepts, approaches, and international standards for addressing gender based violence. It introduces counseling and defines the interventions for healthcare providers, educators and social workers.
This report examines a number of success stories in the fight against HIV. Examples come from countries such as Zimbabwe, Myanmar, Nigeria and the Caribbean region.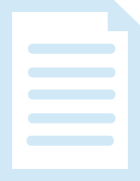 Case studies from Ethiopia, Malawi, Nepal, and Rwanda: The case studies highlight policy innovations to improve and accelerate access to sexual and reproductive health, improved outcomes, and continuing actions to achieve universal access.