The State of World Population 2012 explains why family planning is a right, examines the challenges in ensuring that all women, men and young people are able to exercise that right and suggests actions that governments and international organizations can take to give everyone the power and the means to decide freely and responsibly how many children to have and when to have them.
Studies indicate that the practice of Female Genital Mutilation (FGM) has changed in a number of ways. Most encouragingly, the practice is declining. This can be observed when looking at data from countries in which at least two surveys are available, showing that the prevalence has reduced in a number of countries.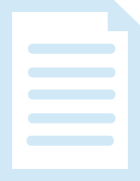 Case studies from Ethiopia, Malawi, Nepal, and Rwanda: The case studies highlight policy innovations to improve and accelerate access to sexual and reproductive health, improved outcomes, and continuing actions to achieve universal access.