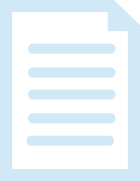 Pursuant to General Assembly resolution 68/140, the present report provides information on the status of women in the United Nations system during  the reporting period from 31 December 2011 to 31 December 2013, including progress made and obstacles encountered in achieving gender balance and up-to-date statistics and recommendations for accelerating progress.
The findings of this assessment indicates that gender-related barriers pose significant obstacles to the uptake of services that prevent new HIV infections among children and keep mothers alive—obstacles that require urgent attention. Without dedicated attempts to overcome these gender-related barriers, current efforts will meet with limited success, and the needs and rights of both women and children will remain compromised.
Despite considerable progress in the past decades, societies continue to fail to meet the health-care needs of women at key moments of their lives, particularly in their adolescent years and in older age. The report provides the latest and most comprehensive evidence available to date on women's specific health needs and challenges over their life course, from birth to older age.