Date:
Tuesday, 1 January 2013
This report examines how agricultural investments in Lao People's Democratic Republic affect rural employment opportunities for women and men as well as their access to land. It also provides policy recommendations on key issues.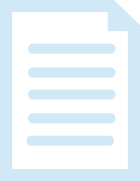 Date:
Friday, 1 October 2010
Over the past decade, the issue of honour-related violence has entered media and policy debates in immigrant-receiving countries like the Netherlands, Germany, Britain and Canada. In some of these countries, media debate has instigated policy debate. This paper analyses how media, parliaments and other State institutions, and non-governmental organizations (NGOs) conceptualize honour killing and honour-related violence in order to uncover how such conceptualizations inform policy responses.