Date:
Tuesday, 7 July 2015
Based on evidence gathered directly from crisis-affected populations, "The Effect of Gender Equality Programming on Humanitarian Outcomes" study presents a compelling case that gender equality programming makes a positive contribution to improving humanitarian outcomes. The study also provides practical recommendations on the best means to integrate gender equality programming into future humanitarian interventions in ways that strengthen effectiveness and inclusiveness.
Date:
Wednesday, 6 November 2013
As primary managers and users of natural resources in many conflict-affected contexts, women have a key role to play in peacebuilding but are often excluded from decision-making over natural resource management. This report analyses how women's empowerment and the sustainable use of natural resources can be pursued together to help build lasting peace.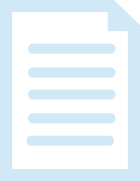 Date:
Saturday, 1 January 2011
Case studies from Ethiopia, Malawi, Nepal, and Rwanda: The case studies highlight policy innovations to improve and accelerate access to sexual and reproductive health, improved outcomes, and continuing actions to achieve universal access.