Date:
Sunday, 1 January 2012
The manual is a reference to build United Nations Relief and Works Agency for Palestine Refugees (UNRWA) frontline staff capacity to address gender-based violence. It has eight units that define concepts, approaches, and international standards for addressing gender based violence. It introduces counseling and defines the interventions for healthcare providers, educators and social workers.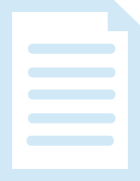 Date:
Friday, 1 October 2010
Over the past decade, the issue of honour-related violence has entered media and policy debates in immigrant-receiving countries like the Netherlands, Germany, Britain and Canada. In some of these countries, media debate has instigated policy debate. This paper analyses how media, parliaments and other State institutions, and non-governmental organizations (NGOs) conceptualize honour killing and honour-related violence in order to uncover how such conceptualizations inform policy responses.