Highlights
UN Women's Beijing+20 campaign is a call to action and imagination. Join us! More
In the words of...
Zeid Ra'ad Al Hussein is the United Nations High Commissioner for Human Rights and has extensive experience in international diplomacy and the protection of human rights. Here, he discusses achievements and gaps in guaranteeing equal rights for all, and stresses the importance and courage of women human rights defenders, and the challenges they face.
Women of achievement
BASE jumping, as in leaping off buildings, antennae and bridges with a small parachute is considered one of the most extreme sports in the world. Archana Sardana, age 40, mother of two in India is the country's first woman civilian BASE jumper, certified skydiver, and deep sea scuba diver.
Why we need new allies for gender equality
In a blog for the World Economic Forum in Davos, UN Women Executive Director Phumzile Mlambo-Ngcuka emphasizes the need to build strategic partnerships and reach new audiences to tap into networks where women are underrepresented and need a voice. More
Featured Video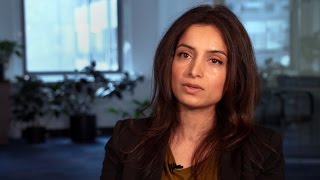 Born in Norway to immigrant parents from Afghanistan and Pakistan, multidisciplinary artist Deeyah Khan won an Emmy and the Peabody award for her documentary on the horror of honour killings within immigrant communities in Europe entitled Banaz: A Love Story.
See full feed
UN Women Watch