UN Women's Beijing+20 campaign is a call to action and imagination. Join us! More
In the words of ...
Professor Muhammad Yunus established the Grameen Bank in Bangladesh with the objective of helping poor people escape from poverty by providing loans without collateral to support income-generating activities. Working towards eradicating poverty through micro-lending, Grameen Bank now has 8.4 million borrowers of whom 97 per cent are women. Prof. Yunus is the recipient of 112 awards, including the Nobel Peace Prize.
Women of achievement
Rafea Um Gomar, a brave Bedouin woman from a rural village has not only become the first female solar engineer in Jordan, but she has also set up 80 solar installations along with co-engineer Sahia Um Badr, providing electricity to her village. Today she is an elected leader, a role model and a teacher in her community, training many others how to use sustainable energy.
Rural women need to be at the heart of all development — Executive Director
In her message for International Day for Rural Women on 15 October, UN Women Executive Director Phumzile Mlambo-Ngcuka highlights the need to ensure women's access to land and other productive resources are embraced in the post-2015 agenda. She says rural women's voices must be recognized in policymaking in order to end discriminatory agricultural practices and guarantee the well-being of women and their families. More
Featured Video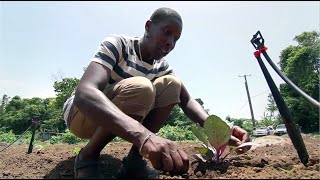 Women in The Bahamas, Dominica and Jamaica are strongly engaged in key sectors as farmers, food producers and as local artisans selling traditional and eco-friendly products. UN Women is working to enhance women farmers' and artisans' direct access to the marketplace, to increase their access to emerging technologies, knowledge and skills, and to strengthen women's voice and leadership.
See full feed
UN Women Watch