New report from UN Women brings forth voices of Palestinian women under COVID-19 lockdown
Date:
"I always dreamed of taking a long holiday and spend it at home with myself, my children and my husband. Now the dream has turned into a nightmare," shares Rawan*, a Palestinian woman who works in the public sector in the West Bank. "I have more burden doing home chores, childcare, teaching… while ensuring that my husband who is doing work from home [has] a quiet space to do that."
Early into the COVID-19 crisis, UN Women, in partnership with Arab World for Research and Development, conducted in-depth interviews with Palestinian women in the West Bank and Gaza for a new study that sheds new light on the situation and needs of Palestinian women and girls. More than 30 women-led organizations and woman leaders in the area participated in surveys and meetings that gathered data about women's experiences.
In an effort to curb the spread of the new coronavirus in Palestine, a state of emergency was declared in March, followed by lockdown measures across the West Bank and Gaza. Initially, only female employees with children working in the public sector were relieved of their professional duties to care for their children, reinforcing gender stereotypes that expect women to be caregivers and men to be breadwinners. Later, even when all non-essential government employees were asked to stay home, the burden of domestic work and childcare remained with women.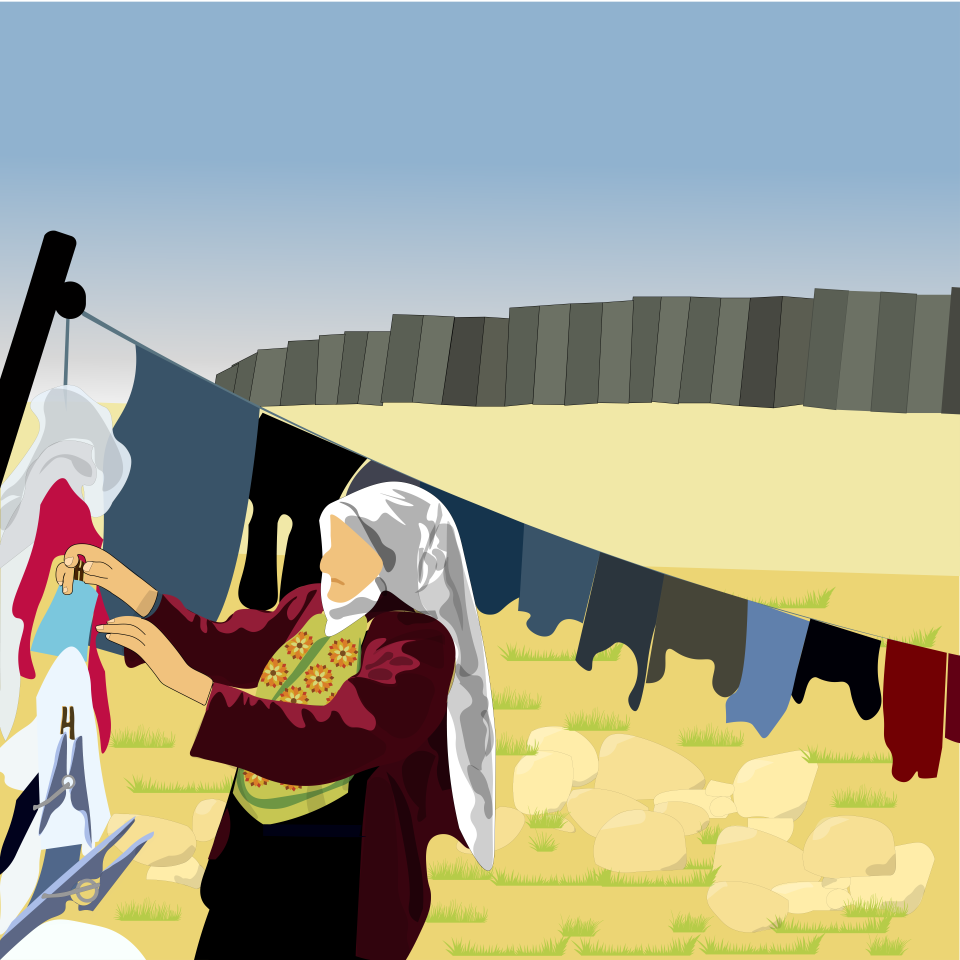 "We must take care of our own homes and take care of the hygiene measures. My husband is under quarantine in our house and I have moved with my kids to a neighbour's house. I take care of all the responsibilities, the children, the cleaning, budget management, and checking in on my husband's needs," explains Asma* from the West Bank, another respondent to the UN Women survey.
According to the study, 68 per cent of Palestinian women have reported increased unpaid care work since COVID-19 confinement measures took effect.
The situation is even more stressful for women who are expected to work from home, because they are expected to simultaneously take care of their children and housework. When both male and female partners in a household are working remotely, men's paid work is prioritized more than that of women.
Thirty-eight-year-old Um Ahmad, a mother of three, from Nablus, is also feeling the stress: "I must now care for all aspects of my children's welfare. With the introduction of e-learning, I am the only one who is really following up with the children to do their schoolwork. They are confined and stressed, and I must deal with that, but I am also stressed!" Um Ahmad wants psycho-social support for families as they struggle to cope with the new normal that COVID-19 has ushered in.
"While it is nice to have the family together, my husband [has] nothing to do. He is bored and… Boredom is making him edgy and prone to violence," shared Heba* from the West Bank, signalling the rising threat of domestic violence—the shadow pandemic—that women around the world are facing during COVID-19.
The Palestinian Working Women Society reported more than 510 calls for support, including from victims of domestic violence between 22 March and 4 April. SAWA, another women's organization, has reported 3 cases of suicide attempts due to sexual abuse, incest, harassment and attempted rape within a period of one week ( 9 - 16 April). And these are just the ones that have been reported – reporting of domestic violence is usually lower than the actual rate of incidents, and in times of crisis, many women may not have the opportunity or safety to report violence.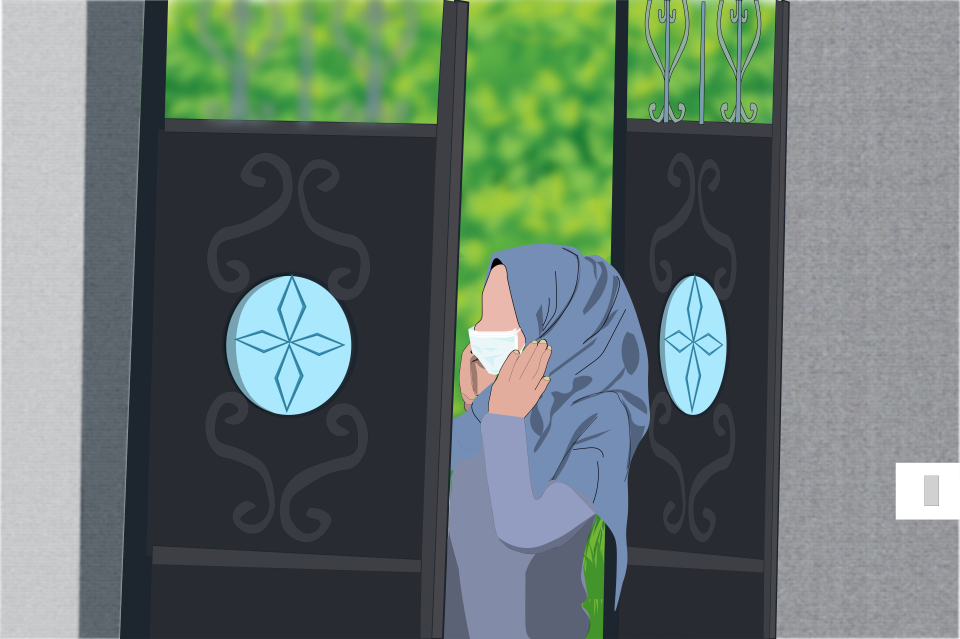 The lockdown measures that are necessary to contain the spread of the virus have created new barriers for women survivors seeking vital services. The restrictions on movement has also normalized the prevalent patriarchal notion that, "a woman's place is at home".
Economically, the crisis is expected to hit women's livelihood harder, since most women work in the informal sector and small businesses. A survey conducted by Arab World for Research and Development showed that 76 per cent of women had lost their income (compared to 65 per cent men). According to a flash survey by UN Women, 95 per cent of women owners of micro, small and medium enterprises said their work had already been impacted by COVID-19. Furthermore, the report found that almost 25 per cent of Palestinian women working in the private sector have no contract or pay protection.
Amal Hamad, Palestinian Minister of Women's Affairs stresses that economic violence and domestic violence are intrinsically linked under present circumstances. "As a result of the economic conditions, loss of jobs, and with the current state of anxiety, there is deterioration in the economic situation of women, and this is leading to economic violence in the home and is also higher rates of domestic violence."
To mitigate the impact of COVID-19 on Palestinians, UN Women's report makes a strong case for prioritizing gender considerations in the country's COVID-19 response plan.
"The pandemic is not showing us new problems; it is worsening known issues," says UN Women Special Representative for Palestine, Maryse Guimond. "We know that crises can worsen the economic, social and political situation of women and girls, deepening existing inequalities. But this can also be an opportunity to move forward and not go backward."
To emerge from this crisis with resilience, and to build back better, gender equality must take centre-stage in all aspects of recovery efforts—from ensuring that stimulus plans address the needs of both men and women equally to encouraging and promoting the role of men at home and in childcare as equal partners in the household. For more recommendations, read the full report.
* These names have been changed and only first names have been used to protect the privacy of the survey respondents.