Take Five: "Young people are the leaders of the food systems transformation"
Date:
Originally published on UN Women's regional website for the Arab States and North Africa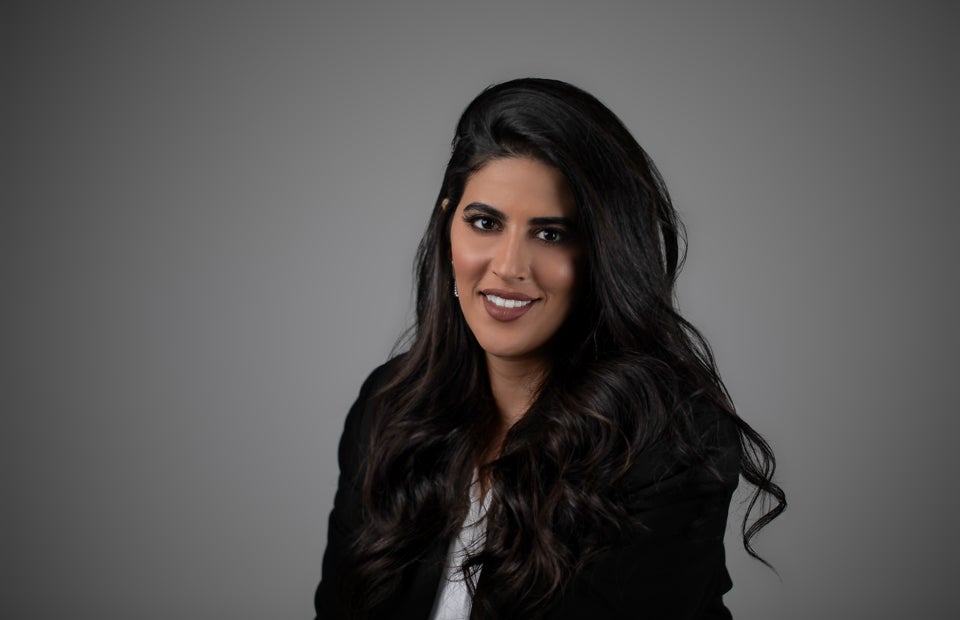 Maryam Aleisa is the founder and Executive Director of Refood, a non-profit company dedicated to reducing and repurposing food waste in Kuwait. What started out as her personal initiative to eliminate food waste, now serves as a solution to the local industry's waste while providing access to affordable healthy food to large and limited-income families in her country. She discusses the impact of her work and how young people are part of the solution.
What inspired you to work in food waste management?
Although food waste seems to be mainly a food security issue, as more than 2 million people could be fed every day with the amount of food that gets wasted in Kuwait, it has even further economic, social, and environmental implications. For instance, the average daily per capita waste production stands at around 1.55 kg, and more than 50 per cent of this waste comes from organic sources.
Awareness of the economic, humanitarian, and social impact of food waste coupled with inspiration by my mother's personal initiative of delivering food packages to underprivileged families, gave me the inspiration and motivation to find a local solution to a global issue.
Refood collects excess food and consumer goods from local distributors and suppliers, and then checks, sorts, and arranges it as wholesome family baskets, available as a subscription to qualified families. The range of products in the baskets include a dynamic range of everything you could possibly find in a grocery store, all depending on current market availability through suppliers.
In your opinion, why is it important for young people to be involved in food systems?
The World Economic Forum's Incentivizing Food Systems Transformation report argues that a transformation of the food sector is required to establish sustainable, nutritious, and healthy food systems. Young people are the leaders of this transformation as we see many new technologies and solutions arise to serve this cause, from apps that save wasted meals at restaurants, to solutions that are putting a limit to the beauty-standards of fresh produce.
The reality which we all know is that our food systems are simply unsustainable, placing extensive pressure on existing resources without any plan to replenish them. It's our responsibility to change these systems and to find solutions if we care about thriving as a species, as we simply cannot thrive at the expense of our environment.
What are the main challenges in your work?
Internally, the main challenge at Refood is maintaining financial sustainability that enables us to continue doing what we are doing as we are constantly evolving to adapt to the social economic conditions we are living through.
The most prominent external challenge however is very different; it has a lot to do with awareness, education, and culture as the human epidemic of food waste is overlooked. Nobody can deny the food waste levels generated from any event involving food, like social gatherings, conferences, or banquets, where generosity is socially practiced through ample provisions. Such practices are not only common in Kuwait but are rooted in the Arab culture in general. Although it stems from great intentions of having enough for everyone, it most certainly results in a heavy environmental tax that none of us can afford, yet most of us are not even aware of.
How has COVID-19 affected your work?
Operating amidst the Coronavirus has been challenging for everyone. It has been challenging for us to resume our pre-pandemic model as it was based upon distribution operations that rely on accommodating large numbers of beneficiaries and powered by volunteers. Since we operate from a small warehouse, it was impossible for us to continue doing so in the same manner while simultaneously adhering to public health and safety regulations. ⁠Furthermore, since the coronavirus, we have lost financial sponsors that have helped us previously provide our services to beneficiaries at extremely subsidized rates. These changes, as burdensome as they are, have made us change and evolve to accommodate the new normal, a normal that we need to adapt to in order to continue reducing food waste.
As a young person from the Arab States, what message would you send to young people in our region?
As humans, we bond over our shared pain and in the Arab world, there's an endless supply of it. Perhaps that is our motivation, to change the things we can change with whatever resources we have access to, even if this at times, is a supportive group of people with shared values and goals.
Refood will not solve the food waste problem, and no, there is no magic wand solution to this issue or any of our issues and having that as an expectation will only lead to failure. However, it is a step forward and when we all make these steps towards our different challenges, we will step forward together. Our issues are caused by us and therefore, need to be solved by us, as a collective, not only as Arabs but as humans. Only when we are aware enough that we are the problem, through systems that we have inherited, can we actually evolve to become part of the solution.