Roza Mojsovska: An artist in North Macedonia who paints with her mouth
Date:
For the 25th anniversary of the Beijing Declaration and Platform for Action, and as part of UN Women's Generation Equality campaign, UN Women Europe and Central Asia asked 25 women to probe still hidden issues and share inspiring ideas on getting transformation going, for good.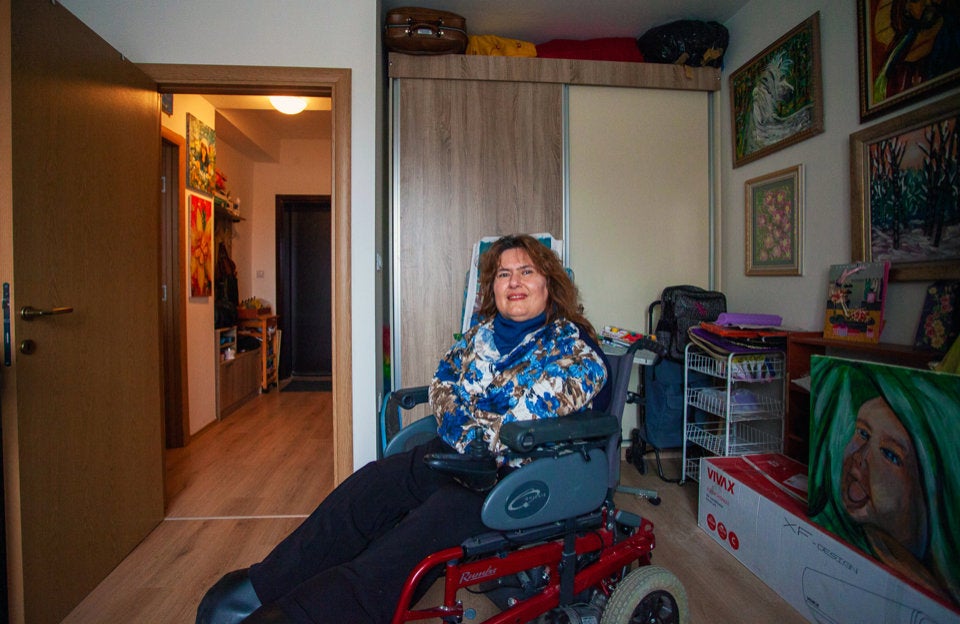 Roza started painting when she was 7 years old. It was International Women's Day, and she had just had surgery on her hands. Already, she knew she might never be able hold a brush in her hands. So she used her mouth instead.
"All the children in the hospital were making greeting cards, and I wanted to try and draw something," Roza says. "And then with my persistence, my fight, I took a crayon in my mouth and drew a flower. My instructors were overwhelmed with my drawing, and I discovered my talent for painting."
When she was 9, Roza arrived at the Banja Bansko Public Institution near Strumica, North Macedonia. It is the country's only residential institution for children with physical disabilities. After she finished school there, Roza remained at the institution for more than four decades, painting and drawing.
Her works adorn the corridors and numerous rooms of the institution. Each testifies to her fighting spirit and ability to overcome constraints, not just to paint, but even to buy supplies, given that there was no specialized transport to accommodate her needs. 
Read the full story on UN Women's regional website for Europe and Central Asia