What does gender equality look like? Artists around the world share their vision
Date:
We all have the potential to create meaningful change in the world around us. Whether by educating family and friends, speaking up on social media, challenging stereotypes through creative expression or otherwise, we can each promote gender equality and #ActForEqual every single day.
In the run up to the 2021 Generation Equality Forum — a landmark gathering for gender equality convened by UN Women and co-hosted by the governments of Mexico and France in partnership with civil society and youth — we asked artists globally to visualize what gender equality means to them. We received more than 1000 inspirational submissions from creative advocates all over the world, each with its own vision of a gender equal future. Below, get inspired by some of our top picks and learn why these artists joined us to #ActForEqual.
Leaders of today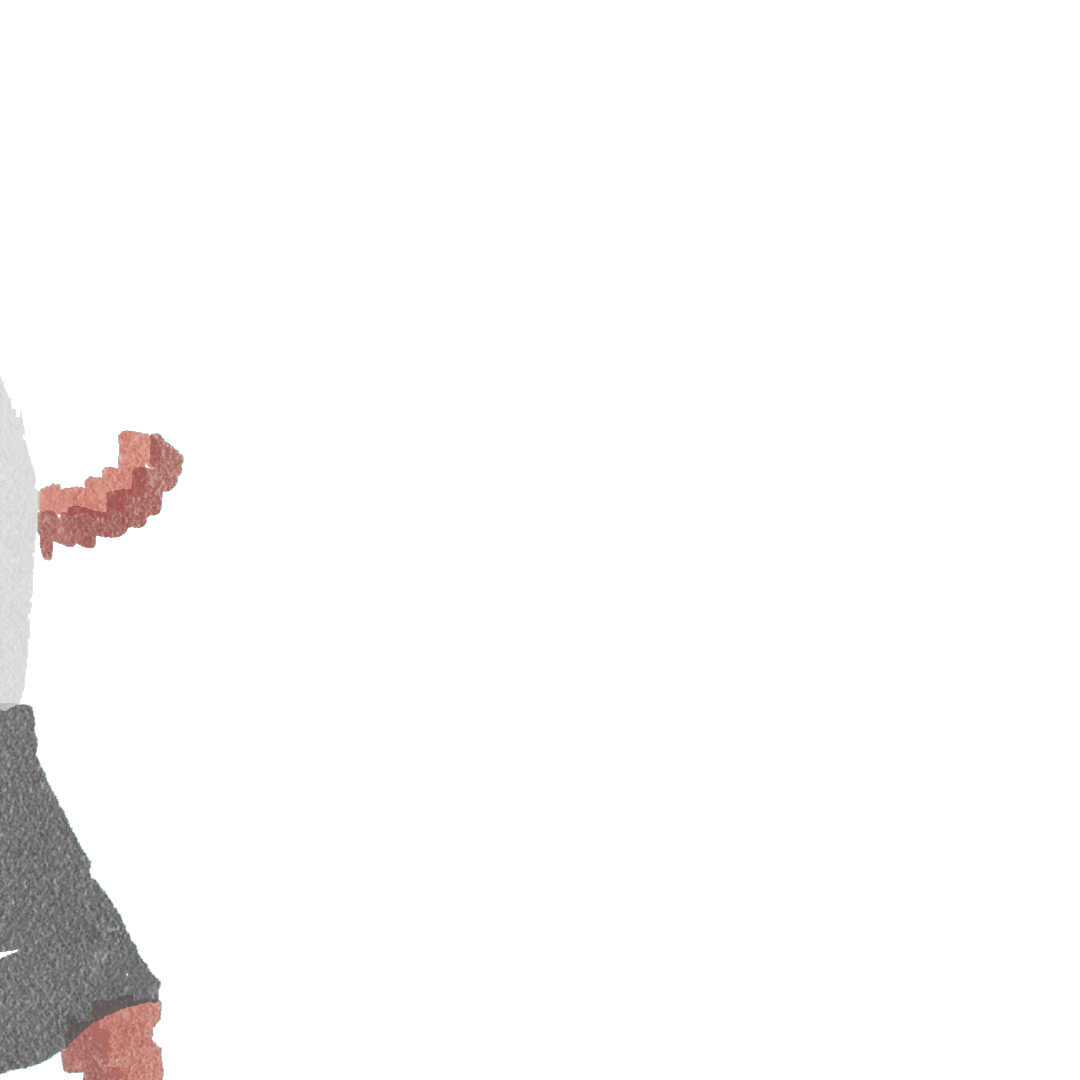 Acting for equal means … encouraging women to participate in politics.
"Women from all places should be able to participate in decision-making forums and be part of the change. In politics, there's a lack of support towards female leadership; in academia, I've witnessed very little presence of women in professorship in STEM fields. Young girls need more of these role models to look up to, so they can aspire to also reach leadership positions and serve as inspiration for the next generations."
–Jessica Quispe, Illustrator, Peru
Equal pay for equal work
Acting for Equal means … equal pay for all in COVID-19 recovery.
"As the majority of the global healthcare workforce, women play a key role in serving the most at-risk and remote populations. Still, they have to take care of their own health and safety even in undervalued or underpaid conditions. With most of them working directly with patients, they need to be empowered and respected for their opinions. Respecting equality and leadership for women health workers is crucial to COVID-19 recovery."
–Andini Wijendaru, Fashion maker, Indonesia
Sisterhood
Acting for Equal means … standing up for our rights.
"I think everybody should feel concerned about the fight for gender equality. [The movement] gathers everyone who deeply wants to change mentalities and stereotypes we have to face every day. It's up to all of us to help people find the place they desire and deserve in society, no matter their gender."
–Mélissa Massol, Graphic designer, France
Safe and free everywhere
Acting for Equal means … recognizing our worth no matter what.
"'Call me when you get home', 'Don't go out alone', 'That area is very dangerous', 'Don't go out in those clothes' … These are phrases women hear all the time. I want the reality for women in my country, in Latin America and around the world to be different, that we can be seen as human beings and not as objects. My greatest wish is that women live free of violence in the streets and in their homes. Women have been underestimated or undervalued for a long time. We must remember that we are as valuable as any other human being."
–Stephanie Lagunas, Landscape architect and illustrator, Mexico
Our bodies, our rules
Acting for Equal means … giving everyone control of their health.
"Countries all over the world are still fighting for access to women's healthcare […] and this fight will continue for the foreseeable future. It's an unfortunate truth that the rules around women's health are often dictated by men in power, leading to policy that is often oppressive and sexist. I think it's critically important for women worldwide to maintain autonomy of their bodies."
–Ronan Lynam, Illustrator, United States
A healthy planet for all
Acting for Equal means … using my art to call for change.
"I believe that gender equality is important to create a safe and healthy environment for all humans. Women should be part of the decision-making at national and local levels regarding the allocation of resources for climate change initiatives. I believe that women can lead that change."
–Sandra Maher Mohamed, Interior designer and visual artist, Egypt
Equal opportunities
Acting for Equal means … giving women the opportunity to grow.
"We've been underrepresented, belittled and ignored for far too long. And it is time we not only break the glass ceiling, but also soar further, in every sector and industry possible. Acting for gender equality is important because it signals continuous growth and as much representation as possible. The goal is to be so present that no girl ever has to doubt if being a woman will make it harder for them to achieve their dreams and aspirations."
–Lucía Sancho Hernández, Content producer and illustrator, Costa Rica
Social protection for families
Acting for Equal means … removing gender obstacles to create a better world.
"Gender equality is important to build a sustainable society. It is very unfair when the society doesn't sufficiently protect the economic rights of women after having children. Many women lose their jobs after being pregnant. This situation needs to be highlighted to bring economic equality for all!"
–Yuran Choi, Graphic designer and illustrator, Republic of Korea
Celebrate diversity, all voices
Acting for Equal means … uplifting all narratives.
"Acting for inclusion, diversity and LGBTQI+ rights means […] advocating for inclusive, supportive and brave spaces that allow for individuals to be seen, affirmed and celebrated. All of our voices, experiences and wisdom are needed to create the world we ALL want to live in […] Black women and Black marginalized genders are deserving of love, care, and support in ALL its forms!"
–Naimah Thomas, Art therapist and licensed professional counselor, United States
Let's thrive together
Acting for Equal means … giving every person the chance to thrive.
"Acting for gender equality is important, because when it comes to politics, entrepreneurship or new initiatives, limiting talent to that of men is just that: limited talent. The world can witness so many more good ideas, progress and innovation by unleashing women's talent and creativity. When every man and woman has equal opportunities to thrive, society gets to thrive as a whole, and this is what we should aim for."
–Valeria Ciolac, Young politician and activist, Republic of Moldova
The future is female
Acting for Equal means … recognising your social responsibility.
"The future is female, females are the future. Our participation, care and education is essential to building a more equal and tolerable future […] I now work for an all-female studio […] that creates job opportunities and specifically outsources them to female creatives. My future truly is female."
–Lené van Heerden, Associate Creative Director, South Africa
Stand up for our rights
Acting For Equal means … promoting actions that extend the freedom to practice basic human rights to everyone.
"Feminist activism is a reaction to the inequity of gender inequality. It seeks to redress an imbalance, to right a wrong. We are all human. As members of society, we should all contribute to making the world a better place for everyone."
–Anna Markevich, Artist, Russian Federation
Women can do anything
Acting for Equal means … equal participation without discrimination.
"Gender Equality should be inclusive and yet we see the widest gap even in today's time. A society prospers even better when we have women leaders. There are some people who still foolishly believe the idea that some sectors are male oriented. This belief needs to be addressed because there is nothing a woman cannot do! Thus, women should have access to every participation and opportunity as it is for men."
–Sumedh Narnaware, Master's design student, India
Respect one another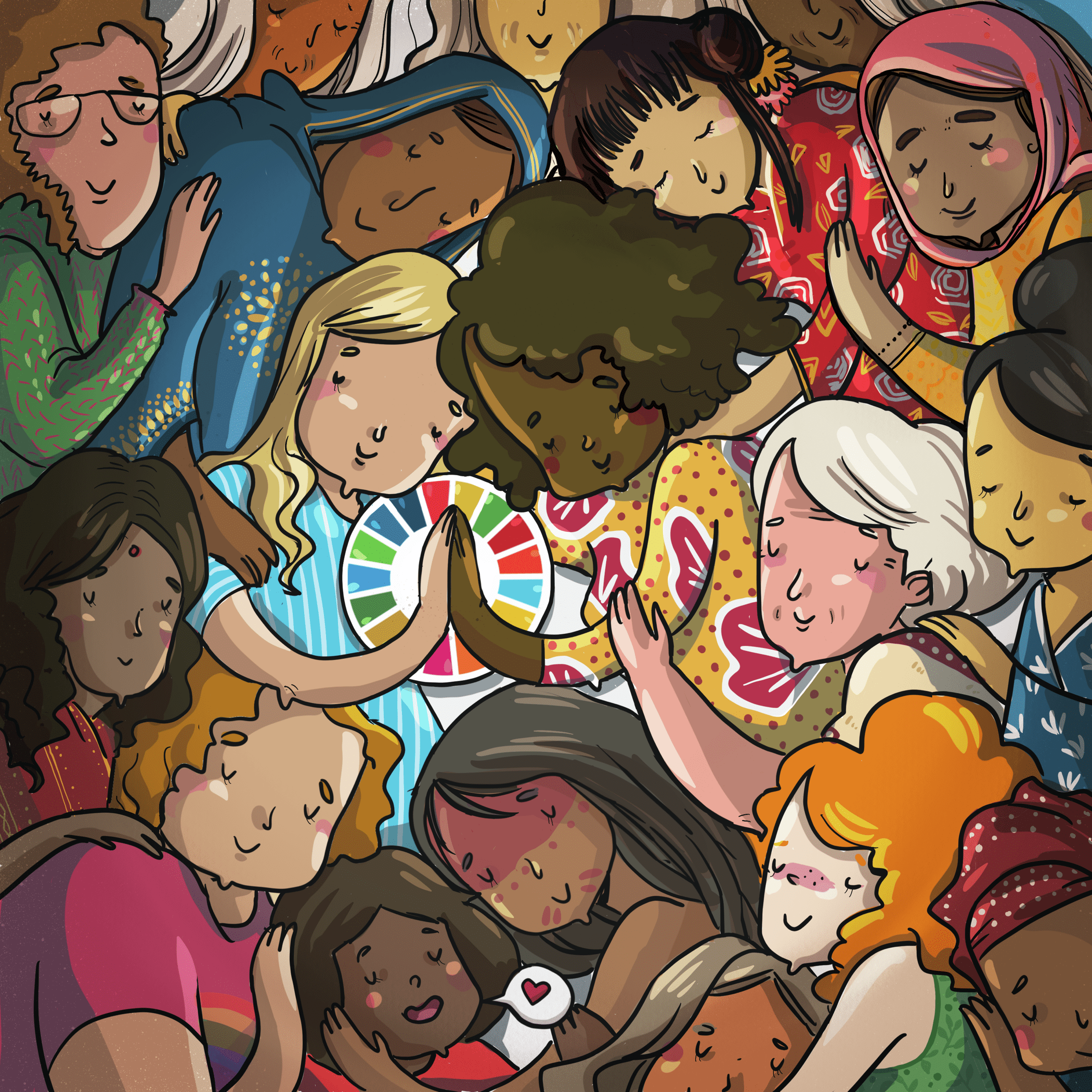 Acting for Equal means … treating everybody with kindness and respect.
"I see great activists of our times in all women who choose to love, support and stand up for another. I see bravery in the act of proudness of being a woman. I see us reclaiming our power in this gentle, yet so powerful web of mutual adoration. I hope that wounds from the past will heal, giving place for next generations to live in equality freely and proudly."
–Agata Sobiepanna, Artist, Poland
---
Like what you see? Check out all of the submissions here. Share this on social media and let us know why you stand for gender equality using #ActForEqual and #GenerationEquality.