National UN Women Ambassador Tong Dawei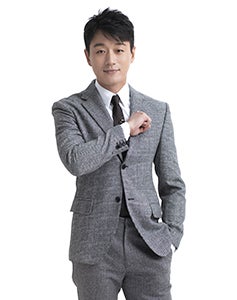 Acclaimed Chinese actor Tong Dawei was appointed National UN Women Ambassador for China in November 2016. As a National Ambassador, he uses his influence to create awareness about gender issues and to promote equality between men and women both in China and internationally.
Mr. Tong Dawei is a committed gender equality advocate. At a HeForShe event at the Central University of Finance and Economics, he invited men to become advocates of gender equality and stated: "Previously, I had misunderstood HeForShe and gender equality, as in China, many people think women are already 'holding up half the sky,' especially at home ". Later, I began to consider this topic more carefully and after talking with officials at UN Women, I realized that women should be given more chances to develop their full potential in society, instead of only at home. Women should not have to fight for their causes alone."
About Tong Dawei
Tong Dawei is a leading Chinese actor who first became known for staring in popular television series "Jade Guan-Yin" (2003), which won a Golden Eagle Awards for a Favorite Actor and Best Actor at Top Ten China TV Arts. Tong's popularity further increased in 2007 with his most successful TV series "Struggle" (2007). For his work, Tong was awarded "Most Popular Actor" by the Beijing Television Annual TV Awards.
In 2007, at the 12th Pusan International Film Festival, Tong was nominated for Best New Actor by Pusan Film Critics Awards for starring in the film "Lost in Beijing", which approached the issues of parent rights in a unique way not previously discussed in China. In 2008, Tong starred in John Woo's epic "Red Cliff", the opening film of the 21st Tokyo International Film Festival in October 2008, with Tong as part of the opening ceremony as a member of the leading cast. The movie was also shown at the 2008 Cannes Film Festival, bringing Tong to the red carpet in Cannes for the first time and gaining international attention.
Tong collaborated with international award winning director Zhang Yimou and Oscar winning actor Christian Bale for the movie, "The Flowers of War" (2011), which earned the nomination of Best Foreign Language Film at the Golden Globes. Tong represented the film at the 69th Golden Globe Awards and at the 62nd Berlin Film Festival, which marked the European opening. Tong's performance in Peter Chen's "American Dreams in China" was well received by both critics and audiences, and he was nominated the Best Supporting Actor by Taipei Golden Horse Film Awards, Asia-Pacific Film Festival, and Hong Kong Film Awards while winning the Golden Deer, Hundred Flowers Award for Best Supporting Actor, and Golden Angel Award at Chinese American Film Festival.
Many of Tong Dawei's projects challenge the topics of unequal power in relationships and traditional gender norms in China, for example, "Lost in Beijing" (2007), "Dearest" (2014), and the popular television series "Tiger Mom" (2015), where Dawei broke patriarchal stereotypes by playing a supportive husband and father involved in primary childcare. In China, "Tiger Mom" caused 'heated debates' on the internet about parent-child relationships and China's educational system. For his role, Tong Dawei was named Best Actor in a Television Series by the Huading Award.