Hand over the mic to: Naruthai Tansukasem, Thailand
A former performer, advocate to end cyber-violence and online harassment
Date:
For the 16 Days of Activism against Gender-Based Violence, we are handing over the mic to women on the front line, those who are battling COVID-19 and the pandemic of violence against women and girls that's relentless and rising. These are the voices of survivors, essential workers, and leaders, telling us what's urgent, and how we can stop the escalating violence, recover and rebuild from COVID-19.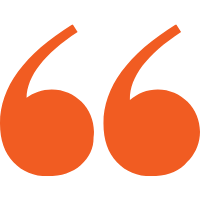 Many people may adore young female singers who enjoy the bright lights and legions of fans. But there's another side that few people ever think about.
What can you do to help?
Responsible and ethical consumption of social media is the way out. It starts with you and the people around you, to the community at large.
We are often treated by society as mere sexual objects and not human beings with dignity and rights. The fans' actions are part of the objectification problem, but they don't realize it. Our pictures, autographs, handwritten notes to fans, meet-and-greets — all these became sellable products that cost us our privacy.
I was recently harassed online. I noticed a sudden (surge) in the number of followers on my Instagram account and phone calls from friends and fans were pouring in to check if 'it' was really me. The distributed photos and videos were hauntingly graphic. Some of my close friends thought it was me! I was traumatized and embarrassed to see my headshot photographs were cut and pasted on someone else's naked body.
After that, I started receiving excessive spam. I felt so numb and hopeless. I switched off my phone and consulted an NGO working to end all forms of sexual harassment and domestic violence. I received legal support, filed a police complaint and also reported to the digital crime department at the Thai Ministry of Digital Economy and Society. My complaints were received but the authorities have no clue who to go after.
Sexual objectification in the media can affect entertainers mentally, emotionally and physically. Some of us receive messages asking for escort services or more, and a lot of the time, photos of private parts or people engaging in [sexual] activities were mailed to us. I was constantly afraid that my name and photos would be misused.
Perpetrators of violence against women and children are increasingly turning to technology as a result of COVID-19 lockdowns. Women and girls experience cyber or technology-facilitated violence, which is misogynistic and hostile. Sometimes we have heard that help was too late to arrive. The more perpetrators are able to remain unknown, the more lethal they can be."
UN Women works to change social norms and prevent violence against women with programmes and campaigns on the ground
Naruthai Tansukasem, 20, became a singer in the girls-led band, 'Siamese Kittenz', at age 12, with a passion for stage performance and dancing. After being in the group for six years, she quit because of the online harassment that's all too common and often unaddressed in the entertainment industry. Tansukasem is now an advocate who speaks out against the objectification of women and girls in the entertainment industry, a role she never anticipated for herself.
She joined the "Girls, Not Objects" online platform and photo exhibition, supported by UN Women and the Korea International Cooperation Agency, portraying how female artists are devalued and treated as objects through various means including cyberbullying, social expectations of public figures and the marketing methods of the entertainment industry.